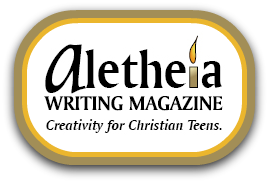 Aletheia Writing Magazine is a quarterly Christian literary magazine written for teens, by teens. Although the magazine is not exclusively for homeschoolers, most of the submissions do come from homeschool students.As a TOS Reviewer, I was given access to a print copy of the Fall 2011 issue as well as a digital copy of the Spring 2011 issue. Both copies are about 40 pages and full color.

Aletheia is a young magazine founded by Nicholas and Stephanie Muzekari whose purpose is to offer readers "a quality literary and artistic pulication that nurtures spiritually-minded creative from Christian teens across the country".

I am finding that being a part of The Old Schoolhouse Review Crew is exposing us to products to enhance our homeschooling that I probably would have never thought to add or try on my own. Such is the case with Aletheia Writing Magazine. I have an avid reader, a reluctant writer and a starving artist all wrapped up in the same child! JC14 really enjoyed the material in this magazine, especially the article on becoming an illustrator. I appreciate any publication that holds his interest. After reading this magazine, he is showing more interest in writing as well. The Quarterly Writing Challenge may be just the inspiration and motivation he needs.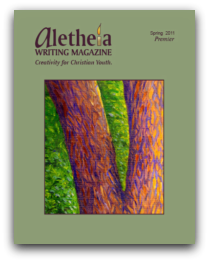 I will add here, though, that some of the stories and poems didn't set well with me. It's hard to put my finger on exactly what I didn't like, except maybe the "darkness" or "gloominess" included. I will also point out that those gloomy stories did have positive endings. Honestly, it reminded me of how I used to write...when I was a depressed teenager.

All that said, Aletheia is a magazine worth checking out. The cost for a one-year subscription is $26 and includes shipping & handling. As I stated before, it is written by teens for teens ages 13-19.

Contact Information:
writealetheia@gmail.com


Aletheia Writing Magazine

P.O. Box 1602

Lansdale, PA 19446




To read what my fellow crew members thought of this magazine, visit

here

.

Disclaimer: I received a free issue and access to a free digital copy of this magazine in return for an honest review.
Labels: high school, homeschool, homeschool crew, TOS