I will preface this review by being completely honest--
I LOVE WORDS!
!! And therefore, I love word games, so I was excited to receive
Scruble Cube
to review for The Old Schoolhouse Review Crew.
So what exactly is
Scruble Cube
? In my opinion,
Scruble Cube
is a combination of Scrabble and the Rubik's cube... (and it is GREAT FUN!) From the website: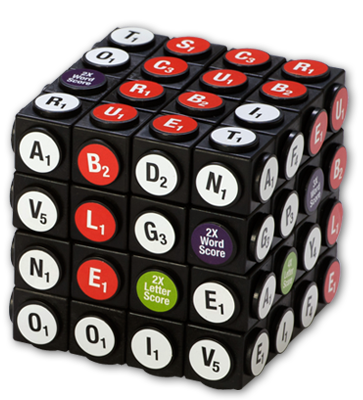 "SCRUBLE Cube™ is a patent pending game with over 7.4 x 1045 (that's 7,401 septillion) possible configurations that anyone who can spell can play. Plus it comes in a highly portable format that can be played anywhere- anytime."
The game includes one 7cm cube, a sand timer, a score pad and instructions. Recommended for ages 8 and up, the game can be played with 1-4 players.
The actual play is rather simple. The first player will form a word of three or more letters by turning and twisting the cube. Players may make as many turns on the cube as desired, but they must make them before the sand runs out of the sand timer. Letters may wrap around the cube. When the word is formed, points are added according the numbers on the letters used in the word. Play continues to the next player.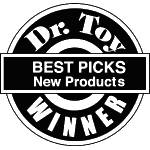 Unlike other word games, words DO NOT have to be built onto a previous one. Players may start a whole new word, although extra points can be earned by building onto the previous player's word. Players may also increase their scores by strategically placing the "premium pegs". Placing pegs that say "2x word" or "2x letter" (or 3x) at the beginning or end of a word gets your points multiplied. "Wild" pegs are also included, but do not contain a point value.
Making big words will also get you bonus points. Six letters add 5 points. Get 10 points for words of 7-8 letter, and get 15 points for words with 9 or more letters.

Players may choose to play until a certain number of points is reached or they may agree to play a certain number of rounds. Our family played a 10 round game. (I won, by the way!) Hubby and I played with JC14 and our babysitter who is 18. We had great fun, and I would definitely recommend this game for other families.
Scruble Cube can be purchased at specialty retailers (Toys R Us, FAO Schwartz, etc) or online for only $24.95.
I believe there is
great educational value
in this game as well. I mean, after all, we are homeschoolers, right? And everything has to be educational, right? Well...okay, maybe it's just me! ;) Anyway, I have caught JC14 (a terrible speller by nature) playing with the cube by himself, and the smaller kids have been seen turning the cube. They also ask--or tell us, depending on their age/stage--about the names of letters. A couple of them can make three-letter words.
The company even includes free downloadable lesson plans covering language, spelling, math and even science!
*Disclaimer: I received this game free from Scruble Cube in exchange for an honest review.
All opinions stated here are my own.*