Do you have a high school student planning to attend college? Whether that student is homeschooled, attends public school or private, College Prep Genius can be beneficial! College Prep Genius could help your student increase his/her SAT test scores by as much as 600 points! Created by a homeschool mom, this product is designed with the goal of helping the college-bound student attend college for free. How is that possible? Great SAT scores equal GREAT scholarships!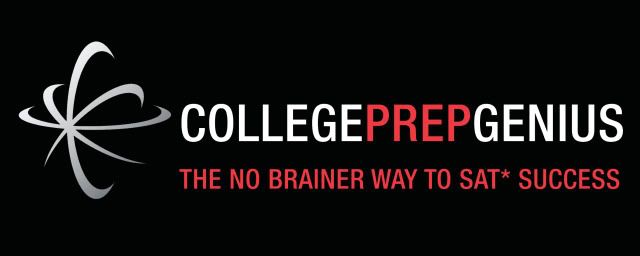 We received a "Master the SAT Class" DVD, a College Prep Genius textbook and workbook to review. In our area, most students take the ACT for college entry; so we really didn't know anything about the SAT. In the first lesson, we learned that the SAT is NOT an IQ test. It is a test of logical thinking skills. The highest math is Algebra 2. JC14 was immediately gaining confidence the he could take this test and do well.
College Prep Genius will help your student learn: (from the website)



How to write a great essay in 15 minutes
How to eliminate 2-3 answers right off the bat
How to cut your Critical Reading time in half
How does it work?
(from the website)
Many students simply don't understand the strategies and logic behind these standardized tests. These exams test more than just a student's ability to answer questions; they test time-management skills, logical aptitude and much more. COLLEGE

PREP

GENIUS helps students pinpoint weak areas of the test by emphasizing the strategic and logical approach to taking the SAT.
In our homeschool, we have not spent a lot of our time taking tests of any kind. We have especially not taken any standardized tests. They are not required for our state, and I have not seen the benefit in taking them before now. However, as JC14 is a high school freshman preparing to attend college soon, I knew that he would need to begin to familiarize himself with timed standardized tests. That's where College Prep Genius has come in to help us both prepare. We are excited to finish this study with a goal for JC14 to take his first SAT in the spring before we leave for Ecuador. I was getting a little nervous about taking my high schooler out of the country for two years until I realized (thanks to CPG) that the test is given in Ecuador!!
:-)
I recommend this product to any parent of a high schooler, especially if that student has the slightest desire to attend college. The full course is available right now for
$99 (a 25% discount)!
Other products are also available to help prepare your student to do his best on standardized tests at the
College Prep website
.
Disclaimer: We received this product for free in exchange for an honest review. No other compensation has been or will be received. All opinions are completely my own.